5 Ways to Keep up with the Pace of Change in IT
By David Halfpenny, Course Coordinator, Bachelor of IT (Network Security), Northern Sydney Institute of TAFE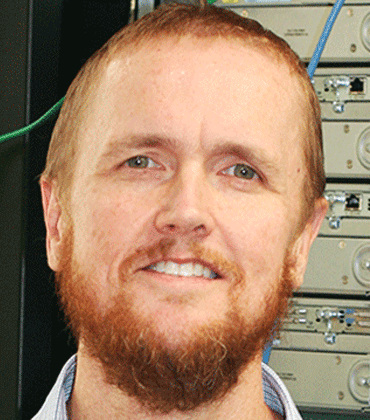 David Halfpenny, Course Coordinator, Bachelor of IT (Network Security), Northern Sydney Institute of TAFE
Keeping up with technology can be seemingly impossible. For IT executives however, the challenge in navigating the technological landscape is an everyday reality, which is embedded into the job and cannot be ignored.
As the growing complexity of IT continues to inform business processes and impact on everyday life, IT professionals areexpected to stay ahead of the game and be the 'go to' person for information on new technologies, services and industry trends.
This is no mean feat, as it requires knowing where to extract value and applying these insights into the wider business strategy.
"When it comes to technology, the spirit of the time is a maelstrom of opinion, vested interests, helpful advice, and trolling"
Here are five ways IT professionals can stay relevant and keep up with the pace of change.
1. Keep up with Industry News
It is undeniable the proliferation of news articles, blogs, tweets, forum threads, magazines and newsletters can be overwhelming, so how can you best filter through to what you really need to know? Curate your morning news round up with Google Alerts and also consider setting up an email rule to redirect certain news from publications that are less relevant. Follow curated technology news provided by news sources such as Gizmodo or Engadget, or by industry thought leaders such as Bruce Schneier on information security, for example.
RSS and aggregated news feeds are another effective way of staying up to date with content that are of interest to your field, while newsletter subscriptions ensure time is not wasted on manually searching for stories.
2. Get involved in Industry Associations
Industry bodies are excellentsources of information. Membership in general industryassociations such as the Australian Computer Society (ACS) or the Association for Computer Machinery (ACM), gives you access toindustry news, events, research, analysis and white papers. Area-specific associations, such as the Australian Information Security Association (AISA), provide discipline-specific news and networking opportunities.Also consider subscribing to their publications to keeping abreast of industry news and trends.
Membership in these associations provides formal and informal avenues for keeping up with the industry. Attending conferences, speaking and networking eventscan help elevate your profile, as well as that of your businessand expose you to useful information.The hours you spend engaged with them often count towards the professional development hours needed for certifications, so they benefit your day-to-day job in more ways than one.
3. Upskilling with Industry Certifications
Demonstrate your ability to keep up with the rapid pace of change in technology by selecting and completing industry certifications relevant to your area of expertise. Certifications are still an important part of an IT professional's career and shows employers you are qualified, knowledgeable and committed to the job.
4. Keep in Touch with the Zeitgeist
When it comes to technology, the spirit of the timeis a maelstrom of opinion, vested interests, helpful advice, and trolling. Unlike other sources of information, the zeitgeist is largely unregulated and unrepentant, but it's also the fastest pathway to varied views and interesting discussion.
Online communities can help IT pros tap into the pulse of their field. These sites such as Slashdot.org or one of the various technology sub-reddits at reddit.com are often less regulated and more opinionated but can provide a level of insight and behind the scenes information that are difficult to obtain from other sources. However, because they're unregulated and often anonymous, exercising critical thinking is important when using these sites.
5. Monitor Job Ads
Checking in regularly on job boards is a good way to keep tabs on what skills, experience and certifications are sought after in the market. If you've identified an area for improvement, there is an opportunity for professional development and growth.
We call the present the 'Information Age' because what we have in abundance, and what we're only just learning to deal with, is information. For IT executives, keeping up with the industry needs to be a habit. Informed commentary on all things tech can make a company a lot of money, or save a lot being wasted. Keeping up is in everyone's best interest.