Staying Ahead of the Game
By Irene Huang, MD, China, Nutanix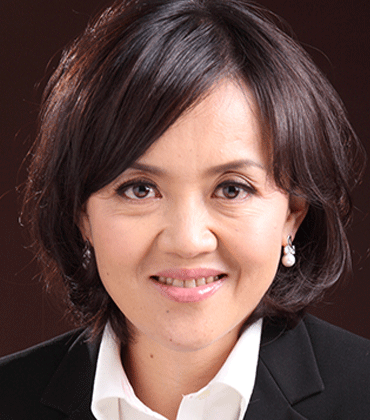 Irene Huang, MD, China, Nutanix
According to Gartnert, web-scale IT will be an architectural approach found operating in 50 percent of global enterprises by 2017, up from less than 10 percent in 2013. Web-scale IT is a set of attributes of global-class computing that delivers the capabilities of large cloud service providers such as Amazon, Google and Facebook, with in an enterprise IT setting.
Web-scale IT is not just a Buzzword
It is the way data centers and software architectures are designed to incorporate essential business concepts for growth such as scalability, flexibility and consistency. It refers to the tendency of modern architectures that grow at much greater-than-linear rates. Systems that claim to be web-scale should be able to handle rapid growth efficiently without having bottle necks that require re-architecting at critical moments.
Web-scale infrastructure is not a new concept, but it has been systematically proven and has become the model architecture for cloud implementations by large web companies including Netflix and the cloud service providers mentioned above. The major difference is that the enterprise cloud can now have the same scalability, flexibility, simplicity and linear high performance as the a fore mentioned proven cloud pioneers – not just on-premise, but to fully integrate virtualisation into the stack with the ability to move data and/or work loads between different types of clouds (hybrid) in a mere matter of mouse clicks.
Things you should know about Web-scale Infrastructure
Hyper convergence means integration between compute and storage, which eliminates the complexity and performance drag of storage networks and allows infrastructure to be scaled one server at a time.
Intelligence in software refers to 100 percent software-defined with no reliance on special purpose hardware for resilience, performance, etc, allowing for new capabilities with out hardware upgrades.
Distribute everything so all data, metadata and operations distributed across the entire cluster, eliminating resource contention and enabling predictable scalability without limits.
Self-healing systemis designed to tolerate component failures through fault isolation and automatic recovery without bringing down the overall system. There should be architectural considerations for no single point of failure or bottle neck for management services. Tolerance of failures is the key to a stable, scalable distributed system, and ability to function in the presence of failures is crucial for availability.
API-based automation and rich analytics offers extensive automation and rich system-wide monitoring for data-driven efficiency, and REST-based programmatic interfaces for integrated datacenter management.
Today's Evolving Applications Require Web-scale
For any CIOs, it provides a huge business benefit to be able to grow and shrink infrastructure incrementally – the ability to handle predictable scale with no additional hardware or software license.
Lower total cost of ownership (TCO) is bound to catch the attention for all CFOs, who are looking into reducing capital and operating expenses, with freedom to choose hypervisors without lock-in, and built-in machine learning capabilities that increase operational efficiency.
Lastly, agility is key to all businesses in this rapidly changing industry landscape and economic climate. It's no longer just a competitive advantage to be able to respond quickly to business needs and what customers want; this has become the key to survival.
In short, web-scale enterprise cloud brings simplicity back to the datacenter. Every aspect of the IT infrastructure lifecycle, from purchase and deployment to management and scale, is made simpler.